Brick Cleaning
Brick cleaning, brick cleaning is a great way to give your property a facelift. By applying our specially formulated chemicals, followed by pressure cleaning, we can bring you property back to its original state, showing off all the natural colours to your brickwork, without damaging the brick façade.
One of the most unsightly types of staining is efflorescence. This can be staining from a leaking overflow, a broken gutter or might just be natural water seepage through a retaining wall. Most problems can be dramatically improved. See some recent examples with before and after images below.
Cleaning is not limited to brickwork we also clean stonework and patio's. Unsightly general grime and wear & tear are not always obvious, we live with it day to day, now is the time to get the property back to it's pristine condition.
The first stage to cleaning your property, would be access, we often need scaffolding access so that we can reach  all the brickwork safely, also allowing us to be able to conduct the full brick cleaning with out missing any. If the works are only ground floor then this would not be necessary.
Next stage is protection and preparation. At Tidybrick we do our upmost to insure that not only is your property protected through the works, but also your surrounding neighbours. We fix up secure tarpaulin when needed to separate you from the neighbours, making sure that any mess caused during the works will remain on the working side only. We will protect your windows & doors using plastic sheeting. This will allow us to conduct the brick cleaning with out worry of damage to the glass or water ingress. Any tiles on the ground will be drenched with water at all times during the chemical process to insure that no chemicals can stain the tiles. Any plants, shrubbery etc, will also be protected, if they can be moved away then we will do so.
Once our preparation and protect stage is complete, we can then start the brick cleaning process. Starting from the top, we start by applying our brick cleaning chemicals using a brush on method. After covering a reasonable sized area, we can then begin the pressure washing stage, this will allow us to remove any dirt or soiling that is on the brick façade and washing away any chemicals that we applied. We repeat this process over the whole working area, often two/ three times making sure that we get the highest standard of chemical brick cleaning.
Once all the brick cleaning is complete we will then wash the whole working area down from top to bottom and the surrounding areas. After removing any prep work, the brick cleaning to your property will be complete. Leaving your property completely transformed, showing off all the natural colourings and features.
We offer brick cleaning services all over London & Surrey, we offer a free sample patch, to show you what your property could look like call us 020 3488 2137 or 07507 347312. We offer a free quotation, feel free to send us a photo of your property now via our contact form and we can give you an estimate with in 24 hours.
Before & After Brick Cleaning & Repointing, Beckenham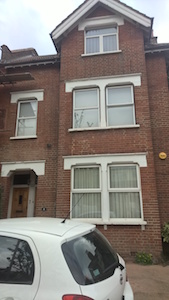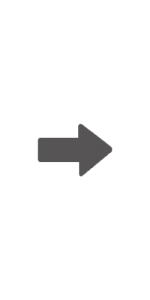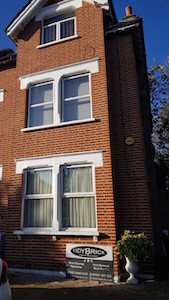 Repair damage from a leaking pipe, Croydon CR2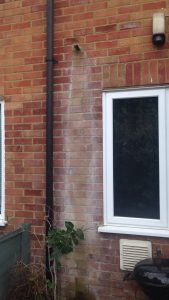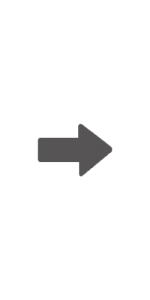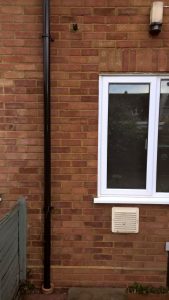 Before & After Brick Cleaning, Rake out & Repointing. Clapham SW11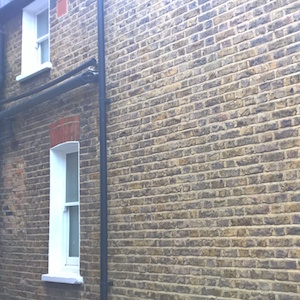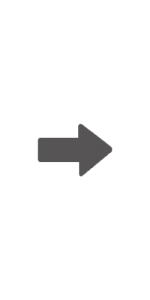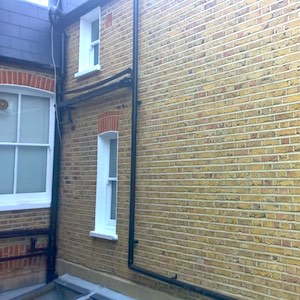 Before & After Brick Cleaning, Rake out & Repointing. Streatham.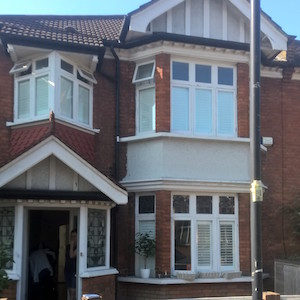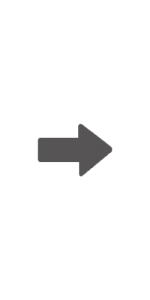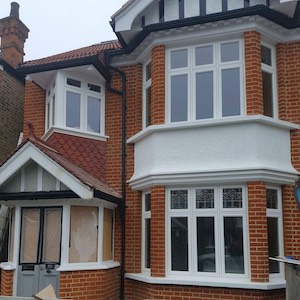 Before & After, Brick Cleaning, Rake out, Repointing & Brick Repairs. Wimbledon, SW20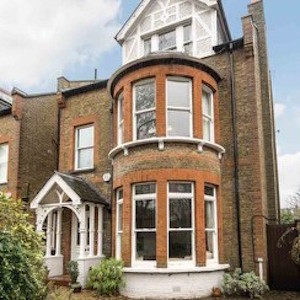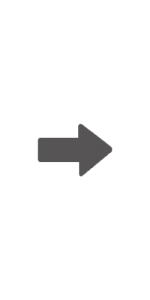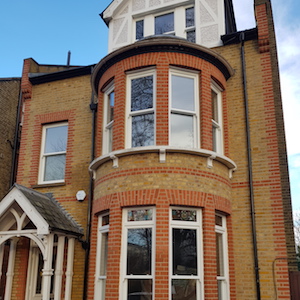 Before & After, Brick Cleaning, Rake out & Repointing. Balham, SW17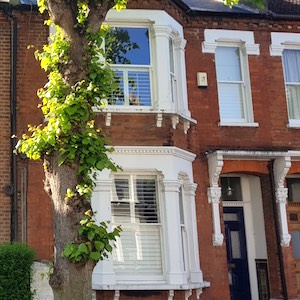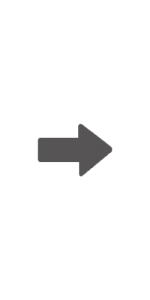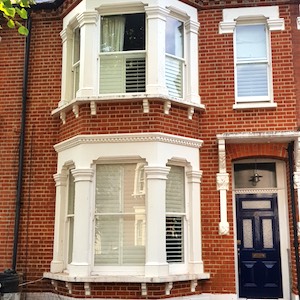 Before & after Brick Cleaning & Repointing, Esher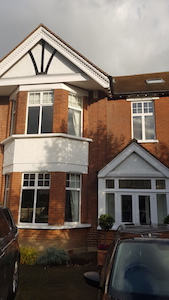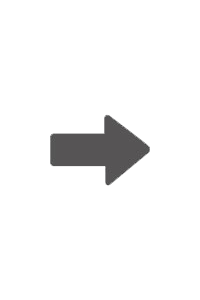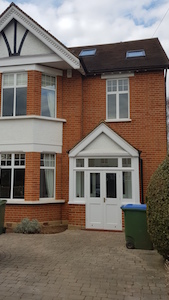 Brick Cleaning, Abrasive Method, Wandsworth SW17